Letterheaded Paper Design
In order for your practice to present a professional image when dealing with patients, referral companies, or other businesses, you need a letter headed paper complete with your practice name and contact information. Physio123 printing services can provide it at a very affordable cost. It is one of the many services offered by our printing department.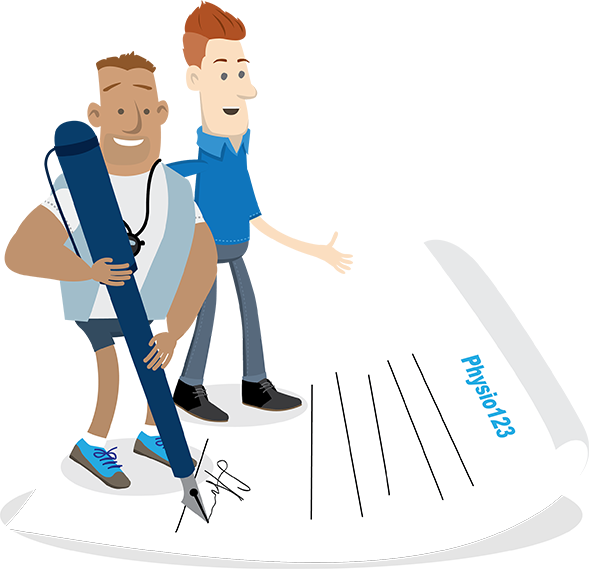 What is letter headed paper?
Letter headed paper is your print medium for official documents where identification of your practice is required. Moreover, in order to present your practice in the most positive light, Physio123 uses only high quality A4 stock. Our professional grade paper tells those you are communicating with that you are serious about your practice..
Why letter headed paper for therapists
You want your community to know that you are the consummate professional in everything you do. When they understand that, they are more likely to trust you with their therapy needs. Professional letter headed paper from Physio123 is one way to establish your professionalism.
Where will you use your letter headed paper? You will use it for official documents your office sends out to government agencies. You will use it for letters and statements assigned to your patients. In fact, you will use it for many different types of correspondence pertaining to every area of your practice.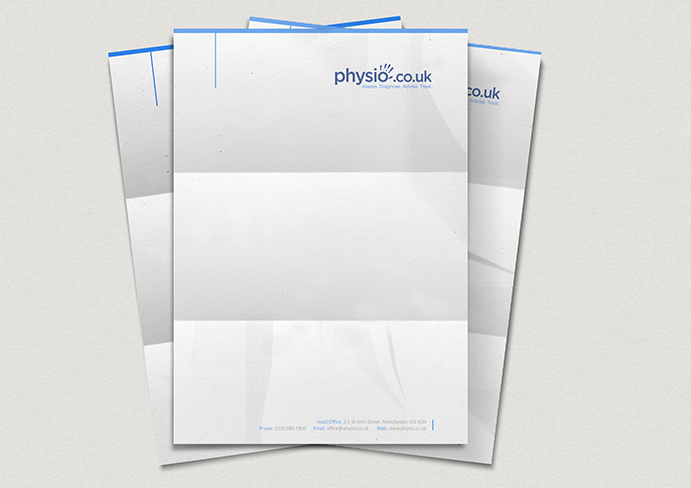 Our letter headed paper provides you with the perfect platform for your official correspondence. The design we create will present your practice as both professional and thoughtful, instilling confidence in those you work with. That is what you need in a professional letter headed paper.
Letter headed paper design
Designing your letter headed paper begins with the Physio123 team getting to know you and your practice. We want to know who you are, the services you provide, how you see the therapy profession, and what image you want to put forth in your community. Once we get to know you, our skilled design team will create a letterhead you will be proud of.
As a leading marketing firm working with therapists around the world, we have the experience and knowledge to help your practice with both branding and marketing. We would like to put that experience and knowledge to work by designing and printing a custom letter headed paper for you.
Letter headed paper options
All of the letterheads we design and print are custom-made to the client's specifications. We can use your already established logo or help you create a new one from scratch. Furthermore, we can include as much or as little contact information as you wish. We obviously encourage therapists to include at least their name, address and telephone number. Some also like to include a fax number and e-mail address.
Whatever you need in a letter headed paper is possible with Physio123. We are committed to making sure your practice is presented in a way that speaks of professionalism from top to bottom.
Order this package