Business Card Design
Business cards are more than just a piece of paper; they are laser printed employees whose sole job it is to promote your business by concentrating your companies' qualities into a pocket sized card.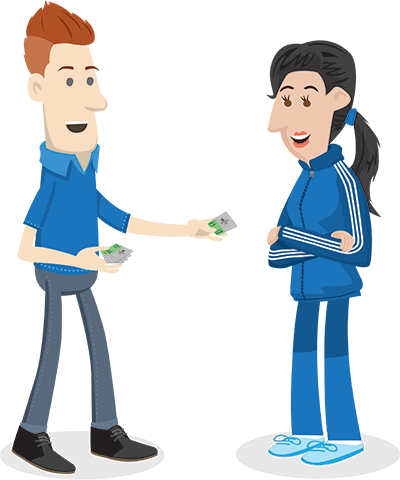 Business cards are a conversation starter that can make or break a deal, don't let your cards let you down when getting them right is so easy!
What are business cards
Here at Physio123, we've taken time to source the highest quality card stock and most efficient printers to help you stand out from the crowd. We take pride in providing our clients with business cards that people want to keep and survive the test of time. Our finely tuned full colour laser printers provide you with the most accurate finish, picking up every last detail.
Why business cards for therapists
We specialise in designing business cards moulded for therapists like you. Business cards are a vital tool to promote your services and attract the clients you want, helping you to shine among your competitors.
Therapists like you have potential clients everywhere so it's important to be prepared to win them over at any time. Our current customers usually order enough cards to display in clinics and local businesses with some left over to carry on their person. Be prepared!
Our business cards are perfect for taking to business conferences and exhibitions to help spread the word. When you are at these events it is near impossible to speak to everyone there, but, if you manage to provide each of them with a business card it gives them a chance to find out about your services and get in contact after the event and, most importantly, become a new customer. If used efficiently, business cards are in effect worth an equal amount of clients.
Business card design
We have a skilled team of in-house designers that have been working with therapists around the world for a combined 20 years. Our design team have been brains behind some of the most successful clinics brands and websites so they know exactly what works and what doesn't. We aim to create aesthetically pleasing designs that pack a strong message and consequently leading to a successful client conversion rate.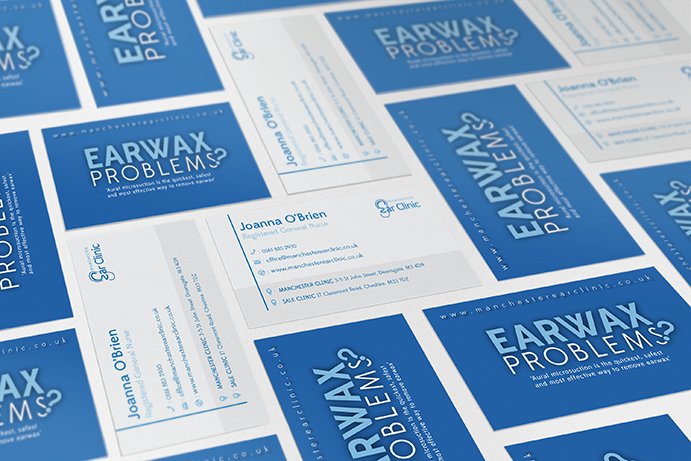 Business card options
All of our business cards are printed on 450gms card, we could offer you a lower grade card that's a bit cheaper but we don't see any positive outcomes from that. We use 450gsm business cards because they are light and durable. They hold some weight to them but feel solid, not like something you could rip up and throw away.
We print our cards in 3 different styles, they are:
450gsm No laminate
No laminated means your business cards will not be coated and will be easy to write on. This makes for perfect mini appointment cards.
450gsm Matt laminate
Matt laminated is the most popular choice, it has a smooth and silky texture that's that looks and feel professional.
450gsm Gloss laminate
Gloss Lamination is the most durable out of the lot, it's triple coated and laminated so it keeps its colour and shape for a lot longer. The gloss finish ensures that the business card has a shiny finish and vibrant colours.
Order this package